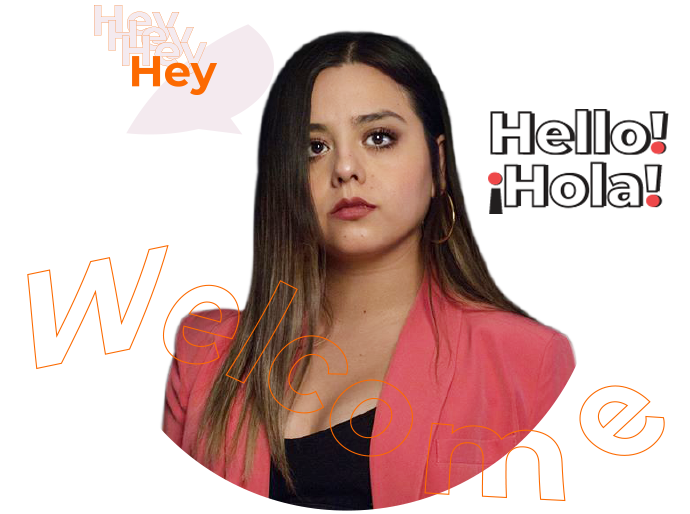 Hi! I'm Renee, pleased to meet you! I'm a passionate, versatile creative, brand strategist, and loud introvert. Founded Maroma Consultancy and design firm, a studio dedicated to improving the way we live and impact lives through a conscious creative mindset, combining emotion, functionality, and aesthetics.
I have over 10 years of experience leading strategic creative projects across a range of industries such as Real estate, hospitality, food, tech, logistics, beauty, beverages, education, and social innovation some of these include Thor Urbana capital, globos payaso, atlética, Pharmalife, El Tequileño, Gobierno de Guadalajara, CODE, Palacio de Hierro, Comex. My passion for design, strategy, and research has led me to participate in different initiatives focused on promoting new design disciplines in the country and world such as Ladies Wine and Design, What Design Can do, and PRIMER, a futures design initiative. I believe that human-centered companies and services will be the ones that truly change people's lives.
I have a Bachelor's Degree in Industrial Design and a Strategy and innovation Certificate from ITESM, a futures studies certificate from Escola Massana, and a Brand Driven Innovations certificate from CEDIM.
I've Been a Collaborator of Coolhuntermx.com since 2012, the most important creative platform in the country, my roles within Coolhuntermx include trend hunting, photographing, and journalist as well as a project-designer in the in-house studio collaborating with brands such as Comex, Palacio de Hierro, Adidas, Nike, Jose Cuervo to mention some. 2020 Coolhuntermx produced and directed the first Mexican Documentary about Design in Mexico called "Generación Espontánea: 10 años de diseño en México", where I  was part of the production team in Guadalajara.
My years of experience as a brand strategist and multidisciplinary designer had led me to develop skills that allow me to approach solutions through different disciplines, using the design spectrum as a tool to propose new solutions to a specific challenge.
My personal projects include The Anónima, a fine art photography project, and Intentional an objects shop designed by maroma. I've lived in about 11 Cities across the Country (Mexico), I'm half Tapatía (This means I was born in Guadalajara) and half Norteña (I was raised on the north-east side of the country, Monterrey). I've been a dancer since I was 3 years old, so I love dancing. I'm an art enthusiast, a foodie, and a melomaniac. I do everything passional, with love, empathy, and creativity.
"Do the Work that feeds your soul, not your ego" J.W.
Thanks for reading me 🙂
Creative Thinking & Problem Solving
Maroma design studio (2016-now)
Founder - Creating Brands with a strong, consistent and authentic ground. From Strategy, naming, visual communication and other applications.
Creative Agency Saumerio(2014-2016)
Senior Designer - Creating: brand identities, visual communications, strategy, web design and project management.
Coolhuntermx.com (2012-Now)
Collaborator GDL- Documentary photography, coolhunting, interviews and sometimes i write too.
01 Innovation Certificate – ITESM
02 Brand Driven Innovation – CEDIM
03 Business Innovation – ITEM
04 Futures Studies – ESCOLA MASSANA
05 Photography- Colegio de Fotografía O.
06 Jewerly / Orfebrería- The workshop Studio
07 Joyería conceptual- Faceback
08 Contemporary art- ACTVAL
09 Practice Based Research in Art – PAOS
10 Future practices Innovation- Mart.
11 Yo Exporto
12 Fotografía Editorial-  Figueroa Workshop  
++++++
-2022 PRIMER Primer Production Team -Documental "Generación Espontánea: 10 años de diseño en México" (Watch it for free at cinepolisklick.) Production Team 2019-2021 -Photos at VOGUE México -Exhibition Circuitos Creativos Art Media 2020 -Award Art Center College of Design con Kuturani -Plubications and Exhibition at Tokyo Designers Tent +++
Personal favorite projects: